Farnborough Hall Hire - Hall for Hire in Farnborough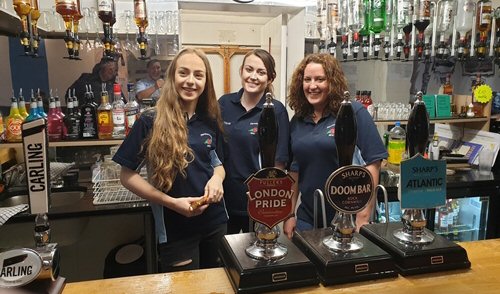 Our friendly Bar Team are ready to serve you.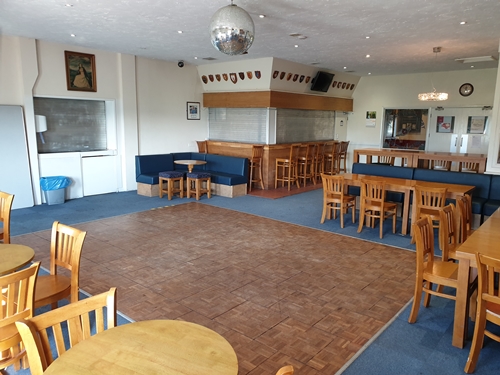 Farnborough Rugby Club Function Room
Farnborough Rugby Club Function Room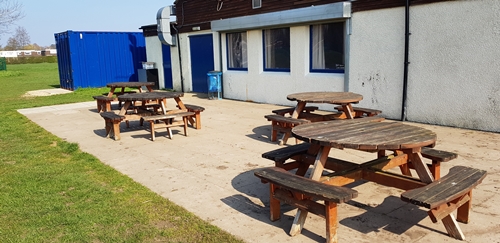 Patio / Seating Area (rear of Function Room)
Now taking bookings for 2020 and beyond ire our hall / function room for you event ! Hire our Hall in Farnborough for Weddings, Meetings, Parties and any other event !
The best way to get in contact with us is via the Club e-mail or see Lauren (our hires secretary) at the Club.
Email - hall-hire@farnboroughrugby.co.uk
Telephone - 01252 542750 (when club is open only)
We are always happy to show you around.
The Club Function Room / Patio Area
Following a major clubhouse extension in 1999 and complete replacement of the kitchen with modern facilities in 2010, a major facility refresh took place in April/May 2015.
This involved complete refurbishment of the entrance hall and main Club room including the:
Club Facilities & Function Room available for hire at competitive rates:
We can provide / include:
We Do not Provide: (you can supply your own)
Catering Services

DJs / Bands

Bouncy Castles
Please Note the following:
Under 25s Bar: Unfortunately, it is not our policy to hire the Club House for events for 18 and below the age of 18 where the bar is required, as we have a duty of care in controlling the sale of alcohol to minors & under 25-year olds. If guests are lucky enough to look younger than 25 ID will be required to purchase alcoholic drinks.
To hire the hall or the facilities please e-mail hall-hire@farnboroughrugby.co.uk