Welcome to the Farnborough Rugby (FRUFC) Web site. Hampshire's Friendliest Club
Farnborough Rugby clubhouse and grounds are situated in Oak Farm Playing Fields within walking distance of Farnborough Town centre and railway station, close to junction 4 of the M3 motorway. For directions to Farnborough Rugby Club click here.
Please do not park in Tilebarn Close at any time.
---
Watch The Lions Live on the BIG Screen at your club.
T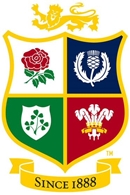 he club will be open from 8am on the following Saturdays for the Lions matches.
Saturday 01 July

Saturday 08 July
The bar will be open and the kitchen will be selling breakfast bacon baps.
---
A Message from the FRUFC Chairman.....
My sincerest welcome to all members, visitors and web site browsers.
Rugby is what we are about, this is the place to play, train, watch, and enjoy the general atmosphere of a vibrant rugby club.
Every member, whether playing or social, is important to the essential ingredients that make us a friendly and welcoming club.
Please come along for a visit we need more members playing and non-playing, just announce yourself at the bar and someone will show you around.
Simon Windle
Chairman FRUFC
---
Latest News.....
Club AGM - 29th June 2017
The Club AGM will be held on Thursday 29th June at 8pm.
Please make every effort to attend.
NatWest Rugby Force Weekend - Great Success !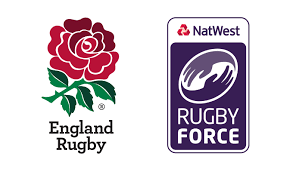 We had 33 volunteers on Saturday and 20 on Sunday
We got through a lot of work including
Taking up the patio, adding drainage to the patio and relaying 3/4 of the slabs (the rest will be relayed very soon)
Painting all the changing rooms
Painting the ladies toilets
Painting the gym and M&J containers
Clearing out the main container
Clearing out the main storage container
It was a great effort from everyone and it's these volunteers that keep the club going
Special mention to the patio crew who worked extremely hard especially lifting the slabs, Darryl Browne, Greg Beers, Marcus Brewer, Simon Gelder, Damo, New Zealand Mark and Popsey (sorry if I have missed any one out)
Thank you once again
Chris Collett
New Players
We are looking for new players for both our First XV and Second XV, all levels welcome, for more details please email - info@farnboroughrugby.co.uk

RFU Headcase
Read the latest from the RFU on concussion and Headcase - click here